Medical Treatments in Thailand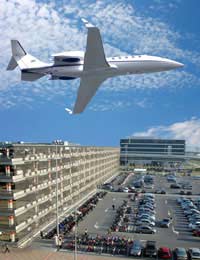 Thailand has always been a popular holiday destination with travellers from Britain due to the warm climate favourable exchange rates and the natural beauty of the country. Medical treatments in Thailand have added a new dimension to the holiday abroad package, with many British tourists taking advantage of low cost surgery between sightseeing and relaxing on the Thai beaches.
Reasons to Consider Medical Treatments in Thailand
Financial
Where cost is concerned you will pay a lot less in Thailand than you would for the same medical treatments in the UK; your average saving will be around 50% to 70% less. Cosmetic surgery and dentistry are two of the most popular medical treatments in Thailand and the savings that can be had are significant. You can expect to pay around £100 to £200 for a crown and bridge, which is significantly cheaper than Britain. If you are considering multiple treatments during your holiday you will save a lot of money by travelling to Thailand.
Thailand is not as cost effective for medical treatments as countries such as India but again, compared to private treatments and the long NHS waiting lists in Britain, Thailand is worth considering. Accommodation in Thailand is extremely inexpensive and you can find hospital or private clinic accommodation that is comparable to a five star hotel but at a much lower price.
Flights to Thailand
Flights to Thailand from the UK are more expensive when compared to countries such as Spain, France and Eastern Europe. Depending on the time of year a return flight to Thailand will usually cost around £600, although if you book in advance you can pick up flights for around £400. This expense should be figured into your overall medical budget total, the long travel time should also be given some consideration as it may not be the best option if the surgery you are having makes it difficult to travel.
Treatments Available in Thailand
Although cosmetic surgery and dental treatments are extremely popular in Thailand there is a variety of medical treatments available in the private clinics and hospitals. Medical treatments in Thailand include:-
Cosmetic facial surgery
Cosmetic body surgery
Dentistry
Orthopaedic surgery
Heart surgery
Obesity surgery
Organ transplants
Hospitals and Private Clinics
The hospitals and private clinics in Thailand have been given a major financial boost thanks to the medical tourism industry. The standard of technology in the hospitals and clinics is high, and equivalent, if not better than some in the UK. Hospitals in Bangkok and Phuket are heavily promoting medical tourism facilities, and state that around 40% of their intake is foreigners looking for low cost, high quality medical treatments.
Surgeons, doctors and dentist are trained to a very high standard; many train in the US, Europe and Australia before practicing in Thailand. As with any type of surgery abroad you should always check your surgeon's credentials. For example you can check with the Thai Board of Plastic Surgery if you are intending to have some form of cosmetic surgery. There should be a local or national governing body in Thailand that holds the credentials of the surgeon, doctor or dentist that you are intending to use.
Medical Packages
There are many medical providers who will be able to offer specially tailored medical packages in Thailand; they will be able to combine a holiday in this exciting and beautiful country with your desired medical treatment. Reputable medical providers will be able to arrange everything from checking the surgeon and hospital credentials down to your flights, accommodation and holiday tours. Remember that some types of medical surgery will prohibit your activities on holiday, and with some types of surgery long flights will not be conducive to healing.
Although medical treatments in Thailand have become very popular you should weigh up your options depending on the type of surgery you are having. You will come up against some cultural differences, although problems such as the language barrier should not be a major issue as English is widely spoken. The long haul flights may be a difficulty for some and may be a problem if a return visit is needed. Researching the best country for your particular treatment will be a wise option before you sign up for any medical package.
You might also like...
Is cataract surgery / lens replacement covered by AETNA in Thailand. This was recommended by Samitivej Sukhumvit Hospital in Bangkok today. Thank you Jeffrey
jeff
- 22-Nov-14 @ 12:11 PM