Medical Treatments in South Africa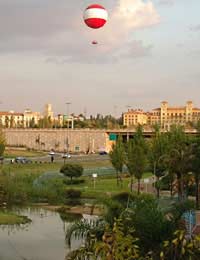 South Africa has become an extremely popular medical tourism destination thanks to the combination of low cost surgery and the diversity of holiday options available. There are many medical providers who will arrange your medical requirements in this beautiful country but you may be able to find cheaper options by undertaking your own research.
Medical surgery in South Africa is rapidly growing industry and many British people are saving thousands of pounds on procedures such as face lifts breast augmentations and liposuction. If you are considering medical treatments in South Africa you should weigh up your options and compare the costs with those of other countries that offer the same treatments in order to find the best package to suit your budget.
Financial Benefits
Flying to countries such as South Africa, India and Thailand will bring you significant savings when compared with the same medical procedures available in the UK. You should be able to save around 40% to 60% by travelling to these countries but you should remember that travelling expenses will eat into your budget. Getting to South Africa will also require a long flight of around 12 hours, and this can be extremely taxing depending on the type of operation you have had.
A breast augmentation in South Africa will cost around £2000 and that usually includes accommodation, the same operation alone in the UK will usually be around £4000 - £5000. In financial terms this may seem like great value for money, and it is one of the reasons why the medical tourism industry is booming, but there are other issues to consider.
A flight to South Africa will cost around £600 return depending on the time of year you travel. You can reduce that cost by about £200 by thoroughly researching different flights and booking in advance, but it is still a large part of your medical package. You may be able to find the same medical treatment package by researching countries that are closer to the UK.
Treatments Available in South Africa
South Africa is a huge country and is home to many cosmopolitan cities such as Johannesburg and Cape Town. The standards of facilities in the hospitals and private clinics are comparable, if not better than those available in the UK. As such, there is a wide range of medical treatments in South Africa, and although research shows that South Africa is a hotspot for cosmetic surgery there are a number of other medical treatments available. Medical treatments in South Africa include:-
Heart Surgery
Organ transplants
Orthopaedic surgery
Dentistry
Cosmetic facial surgery
Cosmetic body surgery
Obesity surgery
Surgical Qualifications in South Africa
Surgical training in South Africa is a study intensive programme that takes around 12 years. Many surgeons will study in the UK or Europe before practicing in South Africa. You can check the accreditations and qualifications of your surgeon through the South African Medical Association. Another helpful office to check is the Council for Health Service Accreditation of South Africa. It cannot be stressed strongly enough that checking qualifications is of vital importance before any surgical procedure.
Medical Packages in South Africa
South Africa is a stunning location and has some of the most beautiful scenery available. There are many medical packages available through service providers that can combine your desired medical treatment with a holiday in South Africa. The packages should include all flights, accommodation, and surgery fees. There should be no visa problems if you are a British national and you will not need a visa if you are visiting the country for less than 90 days.
Medical providers will also be able to arrange holiday options such as tours and safaris after your surgery. Be aware that many of the usual holiday activities such as swimming and sunbathing may not be a good idea depending on the type of surgery you have had. You should talk to your surgeon before leaving the country as to the best recovery options for your particular surgery.
Medical Service Provider
Many medical service providers will list South Africa as one of their treatment countries due to the low costs of surgery and the holiday options available. Many good service providers should be able to arrange a consultation with the South African surgeons, doctors and dentists before you leave Britain. These consultations are important so that you can ask as many questions as you want regarding your surgery, aftercare, surgery complications, guarantees, and hospital facilities. If this option is not available, shop around until you find a medical service provider who will provide surgeon consultations.
South Africa is one of numerous countries around the world that offer low cost, high quality medical treatments. By thoroughly researching your options, comparing countries and medical providers, you should be able to work out a medical package that suits both your budget and medical requirements.
You might also like...