Medical Insurance for Your Treatment Abroad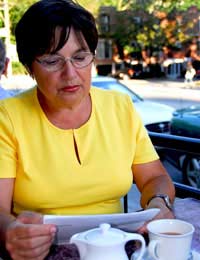 In the world of medical tourism you would have to research very hard to find a medical insurance company that will pay for your treatment abroad. But reports are showing that there is a change occurring with private medical plans and medical treatments abroad especially in the private employment sector.
Private Employment Medical Insurance
Some private employers in the US have recently changed with regards to medical plans. Many employers are seeing the financial benefits of medical plans that allow their employees to travel abroad if they need medical treatment. With the rising costs of health care it makes sense for employers who contribute to employee medical costs to offer employees the option of going abroad for low cost essential medical treatment. The savings that can be made to the employer are significant and there is usually no waiting times for operations, which means that employees on long term sick leave waiting for an operation can get back to work a lot sooner.
So far in Britain there does not seem to be much sign of medical insurance providers offering any type of treatment abroad option, this could change in the near future as employers looks for ways to cut costs. If you are working for a large global company and have a medical plan it may be worth your while checking the exact clauses of the policy, if there are any, on medical surgery abroad.
Private Medical Insurance
As far as personal medical insurance plans are concerned there are not many insurers who will pay for a patient to have medical treatment abroad. Medical insurance policies are minefields of clauses, restrictions and exclusions, and in reality they are designed against people making a claim. You may think that the more expensive your policy the better covered you will be, but there are some cheap policies that are just as good, if not better than the expensive ones.
So far there seems to be no medical insurance policies that will pay for elective treatment abroad such as cosmetic surgery, dental work or eye surgery. Although these treatments may mean a higher quality of life for the patient, you are unlikely to convince an insurer that they should pay for the treatment.
NHS and Treatments Abroad
If your surgery is necessary and you have been waiting an unreasonably long time for your operation, you may be able to get the operation abroad and paid for by the NHS. Some NHS health authorities have offered patients the option of travelling to countries such as India and France for their surgery. If you have been waiting a long time for an operation you should check with your local health authority.
Private Clinic and Hospital Medical Insurance
One of the questions that should be asked of your surgeon or clinic abroad is that they have adequate medical insurance cover. Any accredited hospital or clinic will have this cover, and if they don't they should not be practicing. If you need to make a claim against any medical establishment or surgeon for surgery you are unhappy with, then this is one of the many reasons that the medical establishments need medical insurance.
Medical Provider
If you are going abroad for medical treatment and are worried about any aspect of medical insurance or cover, it may be wise for you to employ the services of a medical provider. Reputable medical providers should not promote any surgeons or clinics who do not have adequate medical insurance. Also ask the providers what guarantees they offer should anything go wrong or if there is adequate insurance set in place for the occurrence of any complications.
When you are going abroad for whatever reason you should always have adequate travel and medical insurance; in some countries this insurance will save you thousands of pounds if you have an accident and need emergency medical treatment.
With regular stories appearing in newspapers on botched medical treatments abroad it is very easy to focus on the negative aspects of surgery abroad. But medical tourism is a rapidly growing industry with thousands of people travelling abroad each year for high quality medical treatments. Researching your surgeon and hospital is the best way to make sure you are protecting your health and to ensure a more positive experience with your treatment abroad.
You might also like...
I`m going for breast reconstruction cant find any insurance
coops
- 29-Jan-16 @ 4:39 PM
I am going for elective surgery for ivf it's called hysteroscopy and I am having a nightmare in trying to find insurance for this. It is for IVF and as yet I have not found anyone I might just be going without it. Shame you can get your boob op insurance but not for this.