Medical Packages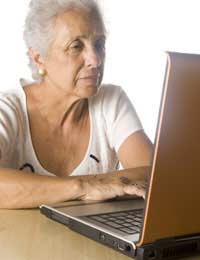 In recent years medical tourism has become one of the fastest and largest growing industries in the world and as a business there seems to be no decline in the huge numbers of people who are going abroad for treatment. Healthcare has always been a high ranking factor for most people; poor health can touch every other part of a person's life, and in most cases when it comes down to a choice between health and money, money will usually be secondary.
Many countries have seen medical tourism grant a huge boost to their economy and the number of medical service providers selling medical packages is a reflection of this growth. Whether you want to take a two week tour of India along with some heart surgery, or have a full face lift and then lie by a pool in Spain while your recuperate the choices are pretty much limitless.
Medical Package Countries
There really is not much of a limit to the countries you can travel to for your medical treatment except a financial one. By simply checking on the internet you bring up a whole host of countries who now offer medical packages. You can travel to South America for cosmetic surgery or fly to Australia and have a knee replacement.
India has become one of the premier destinations for heart surgery and organ transplants, and countries such as South Africa and France are also hotspots for medical treatments. You can easily arrange a short two day medical trip to countries such as Croatia or Hungary for dental treatment, or stay longer and enjoy the attractions of the country you are having your surgery in.
Medical Service Providers
Medical packages were originally devised by medical service providers as the demand increased for high quality, low cost medical treatments abroad. It soon became apparent to the public that they could travel abroad to countries such as France, Spain, Germany and Eastern European countries and combine a holiday with low cost medical treatments.
Patients in the UK were becoming increasingly irritated at the long NHS waiting lists or the high prices they had to pay for private treatment and so the medical package originated. For a fee, usually lower than the same the cost of one operation in Britain, medical service providers would arrange flights, accommodation and surgery in a country abroad. The cost of the surgery abroad could be as much as 70% less than in the UK, so even with a two week holiday the price would still be lower than the treatment cost alone in Britain.
The Global Medical Package
Apart from financial limitations there may be some limitations on the countries you can go to depending on the surgery you want to have. Some forms of surgery such as obesity surgery or heart surgery are more popular in some countries than others. But medical service providers will try their best to tailor the medical package exactly to your requirements.
If you are considering some form of surgery in India and want to see some of the country while you are there you can pre book day trips and tours before you leave Britain. If you are intending to go to South Africa and want to see some of the sights and attractions of the country then your medical provider can provide a detailed itinerary for you, right down to the jeep you will be using on safari.
Arranging your own Medical Package
You do not have to use a medical service provider; by arranging the package yourself you can save on money. Many reputable hospitals and private clinics advertise their services on the internet and they can also arrange a number of holiday and medical packages for you. You can specify whether you would rather stay in the hospital or use nearby holiday accommodation.
Many of the private clinics in countries such as Spain or Greece have accommodation on the premises that is comparable to luxury hotels, complete with swimming pools and day spas. These extras are very beneficial for people who are recuperating from surgery and do not wish to travel home immediately.
Research
The key to arranging your own medical package is to thoroughly research your options. By making all of your travel and accommodation arrangements a few months in advance you will be able to save some money. Ask the clinic or hospital you are intending to use if they can recommend holiday accommodation nearby; they should be able to give you a list of accommodation that will usually give a discount to patients from the clinic.
The choice is yours when it comes to medical packages abroad; many people return time and again to the same country for treatments such as dental procedures with the low costs being the main reason. The patients figure in these treatments as part of the holiday, and with surgery times for most dental or cosmetic procedures usually only lasting a few hours it does not take much away from the overall holiday.
You might also like...