Financial Help With Medical Treatment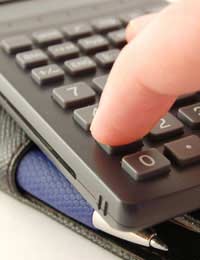 Although it really shouldn't be the case with healthcare, and Britain's NHS was set up under the remit of healthcare for all, but having medical surgery in today's society is a case of money talks. The NHS simply can't cope with the amount of patients in need of operations, and waiting lists are becoming longer and longer. With this in mind, many people who need surgery, or have chosen to have elective surgery, have taken matters into their own hands and chosen to travel abroad to take advantage of low cost, high quality treatments with no waiting lists.
With surgery abroad, whether it is cosmetic or some form of operation such as heart surgery, orthopaedic or even organ transplants, the prices are significantly less expensive than the same procedure in the UK. Private clinics in Britain are still out of the price range of a lot of patients who decide to have treatment. But going abroad has changed the way people now think about their healthcare.
Ways to Pay for Medical Treatment
For some people money is an obstacle, even when paying the low rates that can be gained by going abroad. If you are in need of vital dental treatment, and have all the worries of mortgages, families etc, you may need to spread the cost of your surgery abroad.
Medical Treatment Loans
If you have a good credit record there should be no problem in finding financial help with medical treatment. Taking out a loan for cosmetic surgery can certainly be seen as investing in yourself, and banks have stated that this is their third most popular reason for a loan request.
By taking out a bank loan to pay for your treatment you can spread the cost over a number of years, usually one to five years depending on the size of the loan. Many banks and loan services will offer very low interest rates, and you can sometimes find lenders with zero interest rates.
Surgical Loan Help
Many surgeries abroad will also offer financial help for treatment with their own instalment payment plans. These can either be arranged directly with the hospitals and clinics themselves or through a medical service provider. You should also enquire about discounts for multiple surgeries; many clinics abroad will offer this service, especially if you are considering more than one cosmetic or dental treatment at the same time.
Medical Insurance
Medical insurance policies are a tricky one when working out what sort of surgeries they will pay for and the ones they won't. Many insurance policies with the big private medical companies may pay for necessary surgery for injury, treatments for disease, reconstructive surgery, or surgery which is required to prolong life.
It is doubtful that any medical surgery policy will pay for cosmetic or elective surgery. You should check your policy or contact your policy provider regarding the full list of medical treatments they will pay for.
Other Ways of Paying
You can of course pay for your medical treatment upfront, and in some cases paying in full by cash, or credit card may see you being offered discounts on the treatments. Paying by credit card is also an option and you may be able to receive favourable interest rates by comparing credit cards.
NHS and Treatment Abroad
There have been reports that many NHS health authorities have been sending patients abroad for important surgical procedures. Patients who have been waiting on the NHS lists longer than was deemed reasonable for operations such as eye surgery and orthopaedic procedures have been able to choose whether to be treated abroad. You should check with your doctor or local authority and ask what the guidelines are regarding this option.
Many people consider their medical treatment vital, whether it is an appearance enhancing surgery or a surgery that helps prolong a better standard of living. If you are considering surgery abroad and require some sort of payment plan, make sure you do your research on any financial help with medical treatment that is offered. Taking out high interest rate loans that you find a worry paying back will do more damage to your health, and finances, than good.
You might also like...