Travel and Accommodation Expenses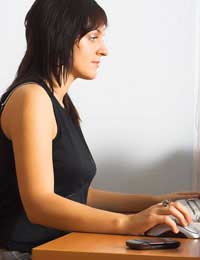 If you are paying for your own medical treatment abroad then one of the major financial factors will be travel and accommodation expenses. Whether you are using a medical provider or arranging your own medical package the money that you spend on travelling to your destination and the accommodation you use will need to be carefully considered.
Travelling from the UK
If you are a regular traveller from the UK to destinations abroad then you will already be aware of the numerous discount flights available. Most of the budget airlines fly from major cities such as London, Birmingham, Glasgow and Edinburgh, and flights are frequent and inexpensive. The amount of airlines competing for customers means that it has never been easier to pick up a low cost flight.
You may be able to save more money on flights by booking a few months in advance and avoiding peak flying times; booking in advance with airlines such as Ryanair could see you only paying the tax for your flight. Likewise, booking a last minute flight may also see you gaining big discounts compared to using a large airline such as British Airways.
Medical Providers
If you are using a medical provider you are giving them full responsibility for your medical package. They will usually take care of all travel and accommodation expenses, which will then be added to your overall bill. However, you can, if you wish, arrange all your own travel and accommodation and simply leave the medical provider to arrange the surgical side of things.
By arranging the travel and accommodation side yourself you may save quite a bit of money. Medical providers will not necessarily go for the budget flights or lower cost accommodation choices. They may have certain airlines and accommodation establishments that they use regularly, and the prices will usually be pre set and perhaps non negotiable.
Using a medical provider will save on your own research time but it may not necessarily be the low cost option. You should get a free quote first from your medical provider with a breakdown of costs and then check to see if you can arrange flights or alternative methods of transport and accommodation at a lower cost.
Accommodation
The accommodation that you find yourself in may be pre determined by the type of surgery you are having. For instance if you were travelling to India for heart surgery then it is more than likely that you will be staying in your clinic or hospital for around ten days. If this is the case then the price of accommodation will be figured into the bill with the surgery costs.
If you were to go to Croatia for some dental work or some cosmetic surgery then you will probably at most be looking at an overnight stay. For many people, medical treatments abroad are seen as an addition to a holiday with the treatments only taking a few hours. The flights and accommodation expenses will be set as part of the holiday package with the medical treatment being the extra expense.
For some treatments abroad you can specify the type of accommodation you would like, these can range from luxury hotels to budget chain hotels. Medical providers will be able to offer a wide range of accommodation choices if you are not residing at the hospital or clinic you have used for your treatment. You may be able to save on accommodation expenses by checking if the clinic or hospital you are going to be using can recommend any nearby hotels. Many clinics and hospitals have obtained special room discount rates for their patients from the hotels and holiday accommodation that they recommend.
Country Considerations
Big savings can be had on surgical costs by travelling abroad for medical treatment but these savings may sometimes be offset by the travel and accommodation expenses. Remember, if you fly to countries such as India, Asia, South Africa and South America, the flights will be a lot more expensive than travelling to countries in Europe. But the medical treatments in countries such as India are usually the lowest price you will find, so in the end the cost may depend on the type of treatment you are having.
Of course the price of accommodation will also come down to the country you are staying in. With the exception of France, most cities in Europe are relatively inexpensive when compared to say the city of London. In the Eastern European countries such as Poland, Croatia and Hungary you can find good quality hotels for around £30 per night. The exchange rates are favourable in these countries and you can obtain some excellent bargains by booking yourself through the internet and cutting out the middle men such as travel operators.
Travel and accommodation expenses are the second most important factor when travelling abroad for surgery; the surgery itself being the most important. The only limitations to the type of accommodation you can stay in and your method of travel, will no doubt be either financial or the type of surgery you are having. Both of these considerations should be given careful thought in order to make your medical treatment abroad package as stress free as possible.
You might also like...