Heart Surgery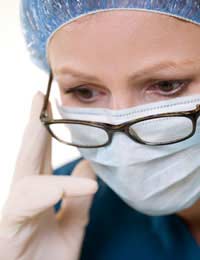 Many people would consider travelling abroad for heart surgery to be a drastic measure but with long waiting lists on the NHS and the high price of surgery in private UK hospitals, this is exactly the action many people are taking. Some heart procedures abroad can cost £10,000 less than you would pay in the UK, and the standard of care is equivalent, if not better than standards in the UK.
Reasons for Heart Surgery Abroad
Without doubt the biggest factors in choosing to travel abroad for heart surgery are waiting times for NHS treatments and cost of private treatment. Many people rightly feel that waiting 12 months to have heart surgery with the NHS is simply too long.
Many people who have heart problems are in constant pain that only surgery can relieve. NHS patients have to endure long waiting times only to find that the surgery has been cancelled at the last minute; by having heart surgery abroad waiting times are eliminated.
The cost of heart surgery when using private clinics in the UK is also too prohibitive for many patients. A cardiac ablation in Britain can cost £12,000 but by travelling to India this price will come down to £2000. Heart bypass surgery in a private hospital in the UK will cost around £20,000 but the same treatment in India will only cost around £5000 including travel expenses.
Countries for Heart Surgery
Many countries in Europe provide heart surgery, and the costs are always lower than those in the UK. Countries close to the UK with short flying times include Germany, Greece, Poland, Belgium, France and Spain. Countries such as India, South Africa and Malaysia also offer excellent treatments, but flying time and flight costs should be figured into your budget.
Standard of Care
Many people have fears regarding the standard of care in the clinics and hospitals abroad. Over 55,000 people from the UK travel abroad every year for some form of medical treatment, and the experience has on the whole been a positive one. The clinics and hospitals abroad have state of the art technology, and the doctors and surgeons are all fully qualified to practice surgery. In fact recent reports have shown that UK hospitals with long waiting lists for heart operations are now giving the patients the choice of travelling abroad for this type of surgery.
Heart Surgery Treatments
Heart operations will differ depending on the treatment needed, and advancements in this field are continually expanding the range of treatments. Always check your clinic of choice or medical provider as to the surgery options available.
Heart Bypass Surgery
Also known as Coronary Artery Bypass Grafting, this procedure creates new passages that will bypass your blocked coronary artery. The new passages are blood vessels taken from other parts of your body in which blood will flow, providing the heart with essential nutrients. The surgery will take around three to six hours and will usually require a three night hospital stay. The success rates for heart bypass surgery are excellent as long as a healthy lifestyle is adhered to.
Cardiac Pacemaker
A pacemaker is small battery operated device that is designed to keep the heart beating regularly when a person's natural heart pacemaker is faulty. There are various types of pacemaker available depending on the condition of the patient. This invasive operation will last for around two hours and recovery time is around two weeks.
Heart Valve Replacement
This is an open heart operation where damaged or diseased valves are replaced with artificial valves or grafts taken from other parts of the body. This heart surgery is designed for people who have diseased heart tissue and valves, have had heart attacks, or coronary heart disease. This invasive procedure will take between three to five hours and recovery time is expected to be around two months.
Coronary Angioplasty
This surgery is used to unblock coronary arteries by means of a balloon that is inflated in the artery thus opening the blocked vessel. Once deflated a mesh stent that was attached to the balloon is left in the artery to hold the vessel open. The procedure is minimally invasive and takes around 30 minutes to six hours to perform depending on the amount of arteries to be unblocked.
The above are just a few of the common heart surgery procedures available abroad, other treatment options may include:-
Cardiac Catheterisation
Coronary Angiography
Coronary Stenting
Drug Eluting Coronary Stenting
Atrial Septal Defect
As with any surgery there are risks involved in any type of heart surgery. A full consultation with your surgeon should take place before any surgery in order to gain as much information as possible regarding the risks of the surgical choices available to you.
You might also like...
My dad needs a stent. How can i find a private clinic in costa blanka spain. ?
Maz
- 10-Nov-17 @ 10:30 PM
how can i find cost of abalition for afib one good day 4 bad cycle
Plummy
- 6-May-16 @ 9:38 PM
Hello, I've been advised I need a double bypass by my doctor in Cameroon and I want to come do it in the UK.Can you please tell me how much this will cost in a UK hospital and the recovery times. Thanks
KL1 - Your Question:
I am advised that I need a double heart bypass. What are the best hospitals to have this done in Malaysia?
---
Our Response:
I'm afraid we cannot advise you on this, as we are a UK-based site you would have to do your own research.
TreatItAbroad
- 18-Feb-16 @ 2:50 PM
I am advised that I need a double heart bypass. What are the best hospitals to have this done in Malaysia?
KL1
- 18-Feb-16 @ 4:37 AM
@chengdoo - I'm afraid we do not hold such information, you will have to do your own research for this.
TreatItAbroad
- 10-Apr-15 @ 10:20 AM
I need aortic valve replacement surgery. what will that cost me privately in the uk, and, say india
chengdoo
- 8-Apr-15 @ 12:47 AM
I need to know the cos of heart surgery VSD and septal aneurysm in uk and how to get a good hospital.
degold
- 3-Oct-14 @ 10:08 PM
Where can I find a list of consultants/hospitals in Spain carrying out cardiac ablation?
nickname
- 31-Jul-14 @ 10:26 PM
Having angiogram and stent in spain how soon can I fly home to uk
mate
- 20-Jul-14 @ 3:08 PM
I was taken ill in France with auricular flutter. I was a admitted as a emergency and after checking the state of my bypasses I had a cardiac ablation done on the next day all on the French NHS thanks to my EHIC CARD .Disadvantages include poor food , rather casual nursing and not a word of English in 5 days. The doctors were great.
Moo
- 16-May-14 @ 3:27 PM