Orthopaedic Surgery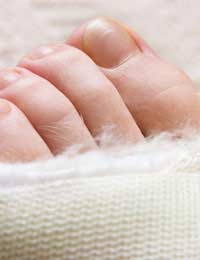 If you are in need of some form of orthopaedic surgery and have consulted your doctor or orthopaedic surgeon in the UK you may find yourself shocked by the long NHS waiting list or by the price of private orthopaedic surgery. Many patients from the UK have now decided to take matters into their own hands when it comes to their health and have chosen to travel abroad for their orthopaedic surgery.
Taking the proactive route and having the surgery performed abroad means that you will eliminate the waiting time for surgery, and save yourself a lot of money. Orthopaedic surgery abroad will be around 30% to 50% less than the cost of the same operation in Britain. You also have the choice of combining your surgery with a holiday abroad in the country of your choice.
Countries that Provide Orthopaedic Surgery
Due to the high standard of living and the low costs, many countries across Europe now have their own state of the art clinics and hospitals. You can choose from hospitals in France, Belgium, Switzerland, Norway, Hungary and Malta. You can choose of course to go farther abroad to clinics in India, South Africa and even Australia.
Financially it may be more beneficial to choose a country that is accessible by low cost, frequent flights. You may need to return after the initial operation, and flying time and flight costs should be a consideration in your choice of country. For instance, many of the first class clinics in France are only two hours flight from London.
Choosing your Clinic
One of the best ways of finding a clinic or hospital abroad is by referral, or word of mouth. Your doctor may be of great help with regards reputable clinics abroad. Another way of finding a clinic is to use a medical service provider. The Internet has a lot of information regarding these services and there are a few first class companies that advertise on the internet.
By using a medical service provider, you will cut down on the research time involved. The medical service provider will arrange flights, accommodation, and the surgery options available to you. Many of these companies will also provide a guarantee should anything go wrong, including all expenses for return flights, accommodation and surgery.
Always ask as many questions as you need until you feel satisfied of the service provider. Many surgeons from abroad will fly to the UK and hold consultations with prospective patients. Ask your medical service provider if this is an option. If it is not available it may be prudent to shop around until you find one that provides this service.
Training and Qualifications of the Orthopaedic Surgeons
Just as in Britain, the orthopaedic surgeons abroad have undertaken many years of study and training in order to pass their medical degree. In France, surgeons take around 11 years before they are qualified to practice surgery.
Always make sure the surgeon you are using can provide accreditation, certificates and a licence, and always make sure they are a member of the country's medical association. In the UK it is named The General Medical Council; there should be an equivalent in the country you are considering.
Types of Orthopaedic Surgery Available
Basically, any orthopaedic surgery that is available in the UK will be available abroad. British doctors have gone on record stating that the facilities in the clinics and hospitals abroad are usually of a higher standard than those available in the UK.
Common types of orthopaedic surgery include:-
Total knee surgery
Hip surgery
Single knee arthroscopy
Treatment of osteoarthritis
Treatment of cartilage defects
Cruciate ligament reconstruction
Hand surgery
Foot surgery
As with all surgical procedures, suitability for the treatments needs to be ascertained. Some of the pre-surgery tests can be taken in the UK and then sent to the clinic abroad in order to save time. Consultations with your own doctor, before and after surgery are important.
If you have undertaken all the necessary research and consulted your own doctor as well as the surgeon abroad, you should find your orthopaedic surgery abroad a very positive experience.
You might also like...
Dear, Hope this email finds you well, I am a Tunisian Lady, living in Qatar, I will be visiting UK from 22nd March until 1st April for a Business Trip , I am planning to go to France in one day Trip to France for a Dr. Consultation,because I am planning to have hymen repair, Can I please know the possibility to have this and what is the cost? Waiting for your reply, Thank you Emmy
emmy
- 18-Mar-13 @ 1:36 PM