Dos and Don'ts Before and After Cosmetic Surgery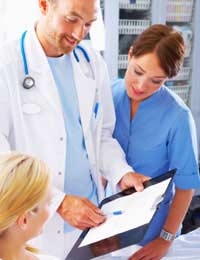 The decision to have cosmetic surgery is not one that should be taken lightly. Research should be undertaken prior to cosmetic surgery and there are certain precautions that should be taken to minimise post surgery risks.
Undertaking Research before Cosmetic Surgery
There have been many horror stories about botched cosmetic surgeries taking place in the UK and abroad. People who are considering cosmetic surgery should undertake research and safety checks before choosing where to have their cosmetic surgery. Many people will base their decision on cosmetic treatments on the price alone. The saying, 'you get what you pay for' can be true where cosmetic surgery is concerned. But it is true that cosmetic surgery abroad can be less expensive than in the UK. Certain checks should be undertaken to ensure that high standards of professionalism and care are provided.
Essential Checks before Travelling Abroad for Cosmetic Surgery
Checking the credentials of the intended cosmetic surgeon abroad should be a prerequisite. Many cosmetic surgeons abroad have actually obtained their qualifications in the UK before setting up a practice abroad. For example, many surgeons in Spain have registered with the General Medical Council in Britain and this can be checked out. Countries should have their own healthcare authorities who will supply surgeons with licences and these should be available to be checked. Testimonials and references from previous clients can be provided on request, and internet forums are a good way to find customer referrals.
Using a Cosmetic Surgery Abroad Provider
Those considering cosmetic surgery abroad can also book through cosmetic surgery providers in the UK. These are companies that will arrange the entire cosmetic surgery process. This will include finding qualified surgeons, consultations in the UK, flights and accommodation. Again, it is important to check the credentials of the company and check testimony from previous customers. A simple search of the provider's name on the internet will usually bring up opinions and testimonies from previous customers. Do not place any money into the hands of the provider until 100% happy and comfortable with the company.
Post Operative Care and Cosmetic Surgery
Cosmetic surgery is never without risk and their can be complications and side effects after any surgery. A reputable surgeon will have made the client aware of all of the risks carried by the surgery. The surgeon should also have made the patient aware of how much rest will be needed after surgery. It may be the case that a patient will be required to rest for a week or more after the surgery. This is why many people who book cosmetic surgeries abroad combine the treatments with a two week holiday. Recuperation time may be needed for healing, to check that there are no complications and to make sure that no exertion is placed on the patient.
Easy Access to Clinics and Post Operative Care
If the cosmetic surgery abroad does come with a high risk factor it is important to have easy access to the clinic abroad. This is another reason why people book holidays when choosing cosmetic surgery abroad. Booking accommodation abroad within easy access of the clinic means that the patient can travel and be seen by the surgeon who performed the surgery. Many people who chose surgery abroad have returned home to find surgical complications occurring and then having to be treated for these complications in the UK. This can add extra cost to any cosmetic surgery if surgery is required in private hospitals in the UK.
Other Factors to Consider with Cosmetic Surgery Abroad
A few points to remember with pre and post cosmetic surgery checks include:
Consult your UK doctor for advice before travelling abroad for cosmetic surgery
The best cosmetic surgery abroad referrals will come from previous customers, and friends or family who have undergone treatments
Be very wary of paying non-refundable deposits; the customer should be able to change their mind without losing out on deposits
Consider the travelling time from the country after the surgery
Take as much time as needed before choosing a surgeon and never proceed if there are any doubts
Do not be pressured into surgery by sales people; high pressure sales people are more interested in making money than the patient's care
Listen to the surgeon on post operative care and adhere to their advice on recuperation and healing periods
Anyone considering cosmetic surgery abroad should remember to undertake these important safety checks before travelling abroad. A doctor in the UK will have the patient's best interests at heart and should be consulted before travelling abroad. It is also vital that post operative care is taken very seriously both abroad and when back home in the UK.
You might also like...