Body Surgery for Women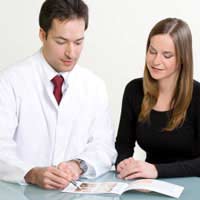 A large percentage of the population are unhappy with their present body image and many would happily have some form of body surgery if they could afford to so do. Body surgery for women has become big business in Britain and as most of the surgery is not available on the NHS many people have taken out large loans in order to pay for this type of surgery.
Many people do not realise that going abroad for a tummy tuck or breast augmentation will only cost a fraction of the price of having the surgery in the UK. The treatment can be taken as part of a holiday, usually only requires an overnight stay at a clinic, and the rest of the holiday can be spent relaxing and recuperating before heading back home.
Types of Body Surgery for Women
With the advancements in cosmetic surgery and the technology used to perform the operations, most parts of the body can now be altered and enhanced to achieve the desired look. The benefits of body surgery can be both physical and mental; if you look great, you will feel great. Body surgery can show a significant difference to a person's confidence and personality if they were previously unhappy with their body image.
Breast Surgery
By far the most requested type of body surgery for women is enhancing the appearance of the breasts. Types of breast surgery include:-
Breast reduction – this surgery can improve confidence for women who are unhappy with the look of their breasts, or it can relieve strain caused to the back by large breasts.
Breast augmentation – breast implants can both improve appearance and boost confidence. One of the most popular forms of body surgery, and now one of the safest thanks to the materials used. Breast augmentation can improve the shape and size of the breasts and allow the patient to feel more confident thanks to their chosen body shape.
Breast uplift – a procedure that will tighten the skin and reposition breasts and nipples that have sagged naturally, or through breast-feeding. This type of surgery can also be combined with breast enlargement.
Breast surgery is a relatively quick procedure taking between one to two hours to complete. You will usually be required to stay for one or two nights in a clinic and there will be follow-up consultations with your doctor back in the UK. The timescale for swelling and discomfort will depend on the type of surgery but should disappear within two to six weeks.
Liposuction
Another common form of body surgery for women, and men, is liposuction. Also known as lipoplasty surgery, it is designed to change the body shape of the area operated on. Liposuction involves the suction of excess fat through a large needle. Although the operation removes fat it is not a permanent weight loss procedure; it will change the body shape, but fat can come back if a healthy diet and fitness regime is not adhered to.
Tummy Tuck
This operation is performed to remove skin and fat over the stomach. There is a minor tummy tuck procedure that is performed to simply remove excess skin in the stomach area, and liposuction can also be used to remove fat in this area. Your surgeon will advise on the best treatment for your condition. One or two nights stay in hospital will be needed, and a further visit will be needed if sutures that are not dissolvable have been used and need to be removed.
Arm Lift Surgery
An excellent procedure for correcting loose skin on the arms; particularly good for tightening skin after a large amount of natural weight loss, and can also be used in conjunction with liposuction. An overnight stay will be required and recovery time will usually be between one to two weeks.
Thigh Lift
A thigh lift can be performed if there is an excess of skin after natural weight loss in the thigh area, or if you are considering liposuction in the thigh area. There is usually bruising and swelling following a thigh lift and recovery time is around two weeks.
Genital Surgery
Genital surgery or female genital reshaping has become increasingly popular the world over and can include tightening of the vagina, labia reduction and/or reshaping. The surgery will take around an hour and there will be some swelling and discomfort post-op. Recovery time will take around two weeks but the improvements after the surgery should be noticeable sooner.
Body surgery for women makes up a large percentage of the 50,000 patients who opt to travel abroad every year from the UK for surgery. With competitively priced flights and holidays readily available from Britain, the addition of surgical treatment while on holiday will actually work out cheaper than having the surgery performed in the UK. A short, four hour flight to countries in Europe is all that it takes to beat the long waiting time and exorbitant prices involved when having an operation performed in the UK.
You might also like...