Elective Surgery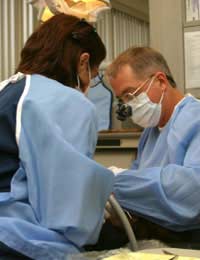 Elective surgery is the term used for any type of non-emergency pre-planned surgery. Basically you are choosing to have this surgery performed, and it can be on the basis that the surgery is required to make an improvement in your health, such as an eye operation to correct sight problems, or the operation can be a purely cosmetic procedure.
Many of these surgical procedures, if not covered by the NHS, are prohibitively expensive. Waiting times are also a consideration for these surgical procedures. Even if the surgery can be performed on the NHS, you may have a very long wait before the surgery can be performed. All of these considerations have become deciding factors for patients who have chosen to fly abroad for their surgical procedures.
Choosing to Have Elective Surgery Abroad
It does not take much time to weigh up the pros and cons when deciding to travel abroad to have surgery. The price of flying to countries in Europe and taking advantage of the low cost surgery, and recuperating post-surgery while on holiday makes a lot of sense.
Prices for elective surgery abroad are about a quarter to a third less than the costs quoted for the same operation in Britain. Factor in accommodation and flights, and you are still saving a lot more money than having one operation in the UK.
Types of Elective Surgery
Elective surgery is an operation that enhances your quality of life or extends it. But the surgery is not deemed an emergency and therefore will not be covered by the NHS, or if it is covered, may be subject to a long waiting time. Elective surgery covers a wide range of treatments and operations, but the most common will include:
Face and body cosmetic surgery
Reconstructive surgery
Eye operations such as cataracts
Angioplasty – clearing obstructed arteries
Gynaecological surgery
Orthopaedic procedures
Fertility treatments
Dentistry treatments
Considerations of Elective Surgery Abroad
One of the biggest concerns of patients considering elective surgery abroad is the standard of care and after care. Thanks to the multitude of communication choices we now have, the world is a much smaller place, and consulting with a surgeon abroad is no longer a problem. Flights to countries in Europe will only take a few hours, not much longer than flying from Scotland to London. The standard or professionalism abroad is the same, if not better than the standard you would expect in the UK.
You may feel more comfortable arranging your surgery through a medical holiday provider; by doing this you have extra guarantees with regards to safety. Many of these medical providers will guarantee that if any problem does occur when you are back home then they will arrange a follow-up visit, accommodation and flights, all at their expense.
How to Find a Medical Provider
If you do want to book your surgery through a medical provider, then the internet is one of the best ways to undertake research. Many reputable companies from the UK and abroad advertise on the internet, and you can undertake price comparisons and request information via your computer. Also check medical forums where word of mouth will spread regarding the best countries for various types of surgery.
To further put your mind at rest you can ask providers if any of the surgeons abroad visit the UK for consultations. Many surgeons do visit the UK a few times per year, and you can ask as many questions as like regarding the type of elective surgery you are considering. Always make sure to check the surgeon's credentials, many are registered with British associations or the equivalent associations in their own country.
Countries That Provide Elective Surgery
The number of countries abroad that provide elective surgery is constantly growing. If you live in the UK then your best option will no doubt be countries in the EU. Countries such as Croatia, Spain, Hungary and France have a reputable reputation for surgery, and the flying distance is short and inexpensive. Elective surgery is also available in countries such as South Africa and India, but you should remember that flights will be longer and more expensive than flights to Europe.
With all of the above considerations in place, it simply makes sense to go abroad for elective surgery. If considering cosmetic surgery you can opt to have multiple treatments at a fraction of the cost you would pay in the UK. Over 50,000 patients from the UK travel abroad each year for some form of elective surgery. With more surgeries and the advancements in medical services growing in countries abroad, this is one industry that is showing no signs of a recession.
You might also like...
Hello, I am shortly going to be put on a waiting list for orthopaedic surgery. The surgery is endoscopic gastrocnemius recession. The waiting time is around a year. I would like a waiting time of no more than 4 months. Where in Europe is there a reputable hospital that performs orthopaedic surgery of this type?