Comparing Medical Costs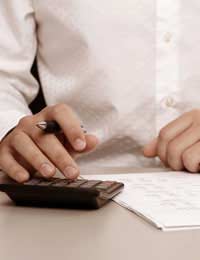 On the whole, the cost of travelling abroad for medical treatments should be less expensive than having the same medical treatments in the UK. The large discounts that can be gained by taking a short flight to countries in Europe is one of the main reasons why thousands of people from the UK are now flying abroad for their surgery. Comparing medical costs between the UK and countries abroad is the best way to see exactly why people are travelling abroad for surgery.
Over 50,000 people from the UK travel abroad each year with the sole intention of obtaining high quality, low cost surgery as part of their holiday. The range of surgeries is as diverse as the countries that provide the medical services. Comparing costs of surgery at home and abroad is an important aspect in calculating the final cost of your surgical treatment abroad.
Calculating the Overall Cost
Although big savings can be gained when flying to nearby countries in Europe, once you start flying to countries such as India, South Africa and Asia the percentage saved may fall. This is due to the higher price of flights, and should be factored into your overall calculations when comparing medical costs.
Below is a guide to the comparative costs for common surgical procedures, both home and abroad. The costs for countries abroad are an average price and include surgical fees, travel costs, and accommodation in the intended country.
Dentistry
One of the most popular treatments for people travelling abroad is dentistry. Savings on dentistry in foreign countries are significant, particularly in countries such as Italy, Turkey and Croatia. After you have factored in travel and accommodation costs you can expect to save around 50% to 70% on the price of dental treatments. One dental implant will cost you around £2000 in the UK, fly to Croatia and you are looking at a price fee of £500. Add on flights and accommodation and the price will still only be around £1000.
Breast Surgery
Another very popular range of treatments for UK patients are breast reductions, enlargements and uplifts. This type of surgery in the UK will cost on average around £4000 to £5000 plus, by flying to European countries such as Bulgaria, Poland, Hungary and the Netherlands you will end up paying around £2300 for surgery, flights and accommodation.
Facelifts
Facelifts in the UK can be a very pricey procedure and comparing medical costs to countries abroad does show an amazing price saving. In the UK, the typical price for a facelift in a private clinic will be around £7000. Fly to countries such as Bulgaria, Poland and the Czech Republic, and even with the addition of accommodation and flights you can still expect to pay around £1500 to £2000.
Longer flights to countries such as South Africa and Asia will see the price rise to around £3000 to £4000. Countries such France and Spain, although nearby, are quite high for this type of surgery with prices at around £4000 to £5000.
Liposuction
Another popular body enhancement surgery is liposuction, which in the UK will cost around £2000 to £3000 in a private clinic. With flights and accommodation, countries such as Bulgaria and Hungary work out the least expensive at £500 to £600. Other Eastern European countries such as Croatia, Czech Republic, Poland and Belgium all stay under the £2000 mark.
Orthopaedic Surgery
Orthopaedic surgery is a popular treatment abroad for patients from the UK due to the long NHS waiting times. In the UK, knee surgery will cost around £2500 to £3000 depending on the scale of the surgery. By travelling to countries in Europe such as France, Germany, Turkey and Poland you can expect to save around 50% to 70% of the price of treatment in the UK.
Hip replacements in the UK can cost around £8000, but the same procedure in Bulgaria, with travelling costs, will be around £2500. Germany, Hungary and India will see prices of around £4000 to £6000
Heart Surgery
Surgical operations such as a coronary bypass or coronary angioplasty can see huge savings compared to the same treatments in the UK. A coronary bypass in the UK will cost around £14,000 but by travelling to Germany, Spain, South Africa, or Belgium, you should only expect to pay around £5000 to £7000.
These are only a few of the various medical procedures that can be achieved abroad. By going abroad you will be able to achieve significant savings, some as high as 70%. A full list of procedures and prices for the numerous countries can be obtained from any reputable medical service provider.
If you are using a medical service provider make sure that you have done your research beforehand and have some idea of the countries you would consider, and the price range you are willing to pay. You can never have enough information to hand when it comes to taking responsibility for your own health.
You might also like...
Please can anyone advise where is the best value place in Europe to go for MRI Scan on my right pelvis and also for my lumbur spine?
markthelark
- 7-Aug-15 @ 9:57 AM
I thought their national insurance paid for everything!
whiteswan
- 18-Sep-12 @ 9:52 PM