Why Are Medical Costs Low Abroad?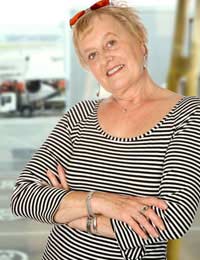 For many people who go abroad the biggest attraction is the low cost of surgery. The ability to achieve huge savings on high quality treatments, such as cosmetic surgery or orthopaedic treatments, combined with no waiting times is a huge draw to British patients.
Many people are sceptical that you can achieve the same level of care and standard of professionalism as you would in the UK when the prices are around 30% to 70% lower than you would pay here. So just why are medical costs low abroad and how can the same quality of professionalism be achieved at these prices?
Reasons for Low Cost Treatment
It has always been well know that if you go to countries in Europe or to India, Asia and South Africa, you can purchase a wide variety of services much cheaper than you can in the UK. In this respect, medical treatments in these countries are no different.
Many clinics abroad are funded privately and by state funds, and the exchange rates between the UK and the various countries abroad are also another reason for the low costs. The low taxation rates in these countries are also another reason why medical costs are low abroad.
Low Overheads
Countries in Eastern Europe, India and Asia have very low overheads when building their clinics. It is for this reason that these countries have some of the most up to date medical facilities in the world. Many clinics such as dentists in Croatia and Hungary do not even advertise their services. One or two patients a month from the UK will make all the difference to these clinics, and word of mouth is the referral system that these clinics use.
Research Contributions
Many of the clinics and hospitals in Eastern Europe and India are backed by large research companies from other countries such as USA. Funds for medical research help these clinics to achieve medical advancements in their particular field, and some of theses advancements are at the cutting edge of medicine and keep treatment prices low.
Tourism Boom
Medical treatment abroad is often known as medical tourism, with patients fitting in treatments while they are on holiday. It is good for the economy of the country to bring holidaymakers from other countries, and adds to a knock on effect within the medical industry and other sectors within the particular country. Word of mouth soon spreads to other countries, such as the UK, which can only be a good thing for a developing country.
The Size of Hospitals Abroad
The size of the hospitals and clinics is also another reason why costs are low abroad. Bumrundgrad hospital in Bangkok employs over 200 surgeons who have gained their board qualifications in the USA. In India, Escorts Heart Institute in Delhi performs around 15,000 heart operations per year bringing in a large amount of revenue for the hospital.
A large percentage of these operations come from patients from the UK, the Middle East and USA, where treatment costs would be much higher, and waiting times much longer. The world is now a global village and many people are taking advantage of low cost treatments in far away countries.
Helping the Economy
Over the past ten years medical tourism has grown rapidly; over half a million patients from around the world travelled to India in 2006 for treatment, and there seems to be no decline in these numbers. This is a huge amount of revenue going to what is seen as a very poor country. It is thought that by the year 2012, medical tourism will bring over $2 billion (USD) into India due to medical operations.
It is hard for some people to understand the ratio of low cost and high quality, especially people from the UK. But this reason is exactly why people go abroad to countries such as Greece, Spain Turkey on their holidays. Having medical treatment while abroad is now being seen as a desirable option that can be added on to your holiday if required.
You might also like...