Medical Treatments in India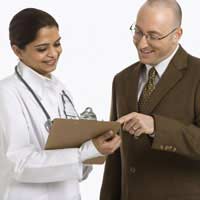 For a country that is considered under developed by western standards India has some of the most advanced medical facilities in the world. Patients from around the world are heading to India to take advantage of the low costs and wide range of treatments that are available there. You may pay more in flights costs to India but you will certainly find the lowest price when it comes to medical costs.
Hospital Facilities in India
India is now recognised as a world leader in first class hospital facilities. The medical technology is considered as cutting edge in the field of organ transplant and heart surgery. Medical tourism in India is increasing at a greater rate than any other country in the world and the facilities and technology available in its hospitals is a reflection of this. The hospitals and clinics in India have high standards of hygiene and all patients are screened for infections before any surgery.
Doctor's Qualifications in India
The doctors in India are also considered some of the most qualified and well trained in the world; many of them have trained and worked in the UK before returning to India. Training to become a doctor in India usually involves around six years of training to become a Bachelor of Surgery or Medicine. There will then usually be a three year post graduate program and then a further two to three years for specialists.
If you are considering medical treatments in India you can check doctor's credentials through the Indian Medical Council. Surgeon's credentials in India can checked at the Association of Surgeons of India. Indian dentists can be checked at the Indian Dental Association. Doctors, dentists and Surgeons must be registered with these agencies in order to practice in India.
Medical Treatments in India
There is wide range of medical treatments available in India. Some of the common treatments include:-
Cosmetic facial surgery
Cosmetic body surgery
Heart surgery
Dental treatments
Orthopaedics
Neurology
Eye surgery
Organ transplants
Surgery Costs
You can save a significant amount of money by having medical treatments in India. Dental treatments in the UK are ten times the amount you will pay for the same procedures in India. If you were to have a knee replacement in the UK it would cost around £9000 while the same surgery in India will cost around £2000. For most forms of medical treatment in India you can expect to save around 50% to 70% of the amount you would spend in Britain for the same procedure.
India is a very popular destination for more complex surgeries such as liver, kidney and bone marrow transplants. You can expect to pay around £10,000 for a liver transplant, £8000 for a kidney transplant and £3000 for a bone marrow transplant, all prices should include accommodation costs.
Travel and Accommodation
There are regular daily flights to India from most major UK airports. You can expect a return flight to cost around £400 but this will depend on the time of year you travel. You may be able to obtain less expensive flights by booking in advance.
If you are not intending to stay at the clinic or hospital after you have had surgery then you can find a range of good quality accommodation choices at very low prices. Hotels start at around £30 per night, although it is not unusual to find cheaper accommodation if you book a few months in advance.
Due to the low cost, high quality treatments there seems to be no decrease in the popularity of medical treatments in India. If you are considering some form of surgery in India you should undertake adequate research before your travel or employ a medical service provider who will undertake the research for you.
You might also like...