Medical Treatments in Eastern Europe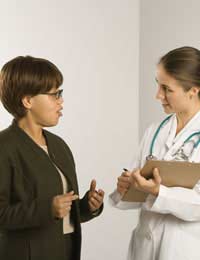 If you are considering travelling abroad for some form of medical treatment then the countries in Eastern Europe may be ideal. Medical treatments in Eastern Europe combine a wide range of countries with a diversity of surgical treatments. The countries in Eastern Europe are also fast becoming new hotspots for British travellers; holiday companies are heavily promoting countries such as Croatia, Bulgaria and the Czech Republic as the latest exciting holiday destinations.
The Popularity of Eastern Europe
Eastern Europe covers a large amount of countries, and many of them are rapidly becoming medical holiday destinations. Most of these countries have been treating patients from the UK for years through word of mouth referral alone. The boom in medical holidays to these countries has come about due to very favourable exchange rates and the standard of living that the British pound can get you in Eastern Europe.
Many doctors, dentists and surgeons in private clinics and hospitals in Eastern Europe have been aware for years that even a few patients per month from the UK makes a difference to their financial standing. A very large percentage of the 55,000 patients that travel abroad for medical treatments from the UK alone each year are heading to Eastern European countries.
With the low overheads in these countries, and the money from medical tourists, the hospitals and clinics in Eastern Europe are rapidly becoming top of the European charts in terms of the most advanced surgical procedures and technology available.
Why Choose Eastern Europe
There are a number of reasons why choosing medical treatments in Eastern Europe makes sense. Countries such as Croatia, Poland, Hungary and Prague, as well as a host of others have short, frequent flying times with low costs. If you are planning your surgical procedure as part of a holiday you can quite easily book good quality holiday accommodation at a low price. These benefits are useful if, for any reason, return visits are needed to your clinic or hospital.
Standard of Facilities
The professionalism and standard of the facilities in the Eastern European countries are extremely high. Surgeons, dentists and doctors have study and training times of around six to eleven years before they are able to practice in their field. Accreditations and qualifications can be easily checked as each country has their own governing medical bodies that surgeons and doctors must be registered with. Hospital and clinics are some of the most advanced available, and countries such as Estonia, Hungary and Croatia are considered the capitals of Europe in their own medical fields.
Costs of Medical Treatments
If you are looking for low cost, high quality treatments then the countries of Eastern Europe should be high on your list of considerations. Costs of medical treatments in Eastern Europe are around 40% to 70% less than you will pay in the UK. If you are considering dental treatment in Croatia, orthopaedic surgery in Estonia or laser eye treatment in Hungary then you will save a significant amount of money compared to the same procedures in the UK.
Medical Treatments Available
The medical treatments available in Eastern Europe will vary from country to country with some countries specialising in certain fields of medicine. However, you will be able to find a large amount of various medical treatments within these countries. Common medical treatments in Eastern Europe include:
Cosmetic facial surgery
Cosmetic body surgery
Laser eye surgery
Orthopaedic surgery
Dental treatments
Obesity surgery
Hair transplants
Spa treatments
As with any medical treatment abroad, you should remember to undertake a large amount of research before travelling. The more knowledge you have of the country, surgeons, clinics and medical procedures the less stressful the whole medical process will be. Although a majority of the medical staff in the clinics and hospitals in Eastern Europe will speak English, there will be some cultural differences. It may be wise to discuss these with your medical service provider before you journey abroad.
You might also like...