Comparing Medical Providers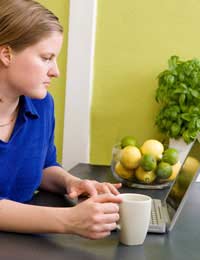 If you have decided to use a medical provider instead of arranging your own medical package then you will have handed over a large amount of responsibility to the provider. This being the case it is of vital importance that you choose a reputable provider meaning one that puts your best interests and well being first.
Points to Consider
First and foremost a medical service provider is there to make money, it is after all a business and with all businesses there are some that will be more professional than others. Comparing providers ultimately means finding one that you trust enough to put your healthcare into their hands. Medical providers are entrusted with checking the credentials of doctors, surgeons and dentists, and the clinics and hospitals that they promote.
The providers are also able to arrange all travel and accommodation for your trip and deal with the administration and payment of surgery fees. They can also, if you wish, arrange holiday packages including tours of the country while you are abroad. All of these services do of course come for a fee, which you will be paying.
How to Find a Reputable Medical Provider
Finding and comparing providers will take some research; your first point of call may be word of mouth referral. If you have a friend or colleague who has had some successful surgery abroad using a medical provider then they could be extremely useful as a referral point. The best providers know that a happy customer is the best advertisement their business can have, and this can work well in your search for a provider.
You should also ask your own doctor if they have any knowledge of medical service providers; if they don't know first hand they may have a contact that they can pass on to you.
Medical Providers and the Internet
There is a great deal of information on the internet regarding medical providers, but the internet can either be an extremely useful research tool for you or extremely useful for unreliable providers. The key is to do your research; pick two or three providers from the internet and compare them. Factors to consider are:-
How professional does their website look?
Do the providers list the credentials of the doctors and clinics on their website?
Do they offer brochures that can be sent to you?
Can you speak directly to someone who works there?
Do they provide consultations with surgeons in the UK before surgery?
Do they provide guarantees should anything go wrong post surgery?
Can they arrange all accommodation and flights for you?
These are just a few of the considerations when comparing providers, one of the most important factors will be how they treat you when you meet them.
Meeting your Providers
If you go to a shop and the customer service is inadequate you would not go back, but with medical providers you need to make sure that you are not pressured into signing anything until you are fully satisfied of their competence. It is very easy for smooth talking sales people to bewilder you with medical jargon, which will leave you baffled, but make them look competent.
Have a list of questions ready before you go to meet your medical provider. They should include some of the points above, but one of the important questions will be to ask how many consultations, phone calls or emails you can have with your surgeon prior to travelling abroad. A good service provider will have no difficulty arranging this for you.
They should also be happy to answer any questions on post surgery complications, your travel arrangements and accommodation, and the guarantees they have set in place should anything go wrong. If they cannot answer all of these questions or do not have the alternative of contact with the surgeon or doctor to answer them, then simply go elsewhere.
Guarantees
When comparing providers remember to check what guarantees they have set in place should anything go wrong post surgery. There are reputable providers who will arrange return flights, accommodations expenses and surgery fees at their cost, for up to a year after surgery should anything go wrong. Remember a happy customer is the medical providers best advertisement and the reputable providers will do all they can to make your medical experience abroad, and at home, a positive one.
If you have had meetings with your service provider and feel that your questions have not been answered fully, or that the original price quoted has had many extras added to it, then you should reassess your choice of provider. Your healthcare is your own personal responsibility and you should take every precaution you can to protect it. Never allow yourself to be swayed by any medical procedure abroad by simply opting for the cheapest price available. Comparing medical providers is vitally important in order to get the best service and results possible.
You might also like...