Pre-Checks At Hospitals And Clinics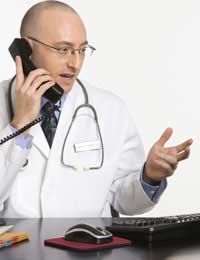 Pre checking the hospital/clinic you intend to use for your medical treatment is a wise precaution no matter which country you intend to use. There are a number of safety checks you can undertake in order to ensure that your clinic or hospital meets adequate health and safety standards.
Health and Safety at Home and Abroad
If you were admitted to an NHS hospital or private clinic in the UK you would probably take it for granted that the standards of hygiene and care will be high. But it is exactly for these hygiene and safety reasons that thousands of people are bypassing the NHS and choosing medical treatment abroad.
The recent reports of high rates of MRSA infections in NHS hospitals have been a deciding factor in many people travelling abroad for their surgery. Clinics and hospitals abroad have published their own reports and the outcome is that infections such as MRSA are a lot lower in hospitals abroad, some actually showing zero cases of infection. Privately owned and funded hospitals and clinics abroad are seen as the cleanest medical establishments compared to those that are state owned.
Pre Checks by Medical Providers
If you are using a health care medical provider it is only right that you will be putting a lot of trust in them to find a reputable hospital or clinic. A good medical provider will have a number of clinics/hospitals that they will use time and time again, and pre checking the hospital/clinic will already have been dealt with by the health care medical provider.
This does not mean that you should not ask your own questions regarding the hygiene, safety and facilities of the clinic or hospital you are considering. Questions to ask your health care medical provider, or indeed your surgeon if you have arranged a consultation should include:-
Is the clinic/hospital certified by any national health agencies?
What are the figures for infections such as MRSA?
Is the clinic/hospital privately run or state governed?
How long has the clinic/hospital been in operation?
Will there be adequate aftercare facilities?
What sort of medical insurance and guarantees does the hospital/clinic have set in place for any complications?
What are the success rate for treatments in the hospital/clinic you are intending to use?
Does the hospital/clinic have English speaking staff or translators available?
Any reputable health care medical provider will be able to answer all of your questions. Medical providers should also be able to set up a consultation with a surgeon or doctor from the hospital or clinic abroad who should have no problem in answering any of your questions.
Researching your Hospital/Clinic of Choice
If you are undertaking your own pre checking of the hospital/clinic you are intending to use, you first start should be with national or local health agencies or governing bodies. In the UK we have the Healthcare Commission, General Medical Council and the Health and Safety Commission.
Pre checking the hospital/clinic abroad means that you should contact the appropriate health office that oversees the clinics and hospitals for that particular country or city you are intending to use. You can find details of these by checking medical service provider's websites or by checking the government websites for the particular country you are intending to use. The ministry of health for your intended country will be useful for checking the hospital/clinic's qualifications, licences and accreditations.
Other Considerations
Other important considerations when pre checking the hospital/clinic are related to travel and accommodation issues. If you are not being picked up from the airport and taken directly to your clinic or hospital you will need to know the location and how easy it is to get to from the airport. You will also need to know the type of accommodation you will be given and the facilities available. You should also ask if there will be room for a friend or partner to stay if you require one.
Pre checking the hospital/clinic of your choice should be high on your list of research priorities. Adequate health, safety and hygiene standards will make the difference between successful treatment abroad or an experience you would not wish to repeat.
You might also like...