Why Have Treatment Abroad?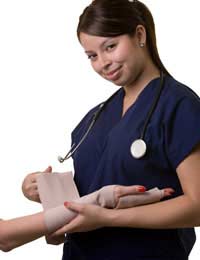 Many people who question why to have treatment abroad are not fully informed on the benefits that travelling abroad for treatment can bring. In the UK the waiting lists for particular types of surgery have become unacceptable to patients, and much pain and suffering can be eliminated by travelling abroad for surgical procedures.
Cost of Treatment Abroad
The costs of treatment abroad are a major factor when deciding to make the journey overseas. There is significant saving to be had, and the savings can be in the thousands of pounds rather the hundreds. Cosmetic and plastic surgery procedures abroad range from around 50% to 70% less that the cost of the same procedures in the UK.
Eastern European countries such as Croatia and Hungary are known as dental capitals due to their high tech facilities and low costs. One dental implant in the UK will cost around £2000; the same treatment in Croatia will cost around £500. Multiply that by the number of teeth to be implanted and the savings rise significantly.
These savings can be seen across the board for surgical procedures. Dental, cosmetic, orthopaedic and eyesight surgery procedures are significantly reduced by going abroad. Exchange rates and private clinics that are funded both privately, and by the state, are the reason for these huge savings. One or two British patients can make all the difference to surgeons abroad, and the numbers of UK patients now travelling abroad mean that clinics no longer have to advertise there services, some exist on word of mouth alone.
NHS Waiting Times
Patients in the UK are no longer happy to just sit back and suffer while waiting for their surgery in the UK. Now, patients are being proactive in their own healthcare and choosing the option of immediate surgery and treatments abroad without the long waiting list. It has now come to the point where many NHS patients are being sent abroad by their own doctors to have vital, life changing treatment.
Private Clinics in the UK
At the moment there is a lack of adequate private clinics in the UK for medical treatments for illnesses such as cancer. It makes sense for patients to go abroad rather than endure pain, plus, many clinics abroad are better equipped with more up to date facilities than those available in the UK.
If you do find consider any form of surgical treatment in the UK, the price tags may put you off. Lower prices abroad compared to clinics in the UK means that you can have your treatment, or multiple treatments if you are considering cosmetic surgery, and have a recuperative holiday, all cheaper than one treatment in a UK clinic.
Recuperative Holiday
A holiday abroad combined with some form of medical treatment plays a major role in why people have treatment abroad. It has now come to the point where people who are taking their holiday abroad are choosing their country in order to take advantage of the cosmetic and dental clinics available. You can usually have the procedure completed in less than a few hours and then relax on holiday in private before heading back to the UK.
Countries
The range of countries that now offer medical treatments is extensive. You can choose from nearby countries such as Turkey, Croatia, Norway, Holland, Greece, Spain and Poland, or you can travel farther abroad to South Africa, India or even Australia. Basically the choice is yours, and with cheap, frequent flights, it has never been easier to have medical treatments abroad. If you were to choose France as your country of choice then your flying time from the UK would be less than two hours.
Qualifications
Many people who have not researched into medical treatment abroad will query the standards of professionalism of the medical staff abroad. No doubt there are unprofessional people practising surgery, but if you do your research and verify the surgeon's, doctor's and dentist's qualifications before travelling, there should be no problem. Many of the medical staff found abroad have qualified in Britain, and the professionalism is equal, if not better than that found in Britain.
The facilities of the clinics and hospitals abroad are first class, and some are at the cutting edge of medical advancements. Most of the staff you come in contact with will be English speaking, and you should be able to have consultations with them before any surgery while you are still in Britain.
In all, if you choose to have medical treatment abroad, and have undertaken your research beforehand, you should have a positive experience. With all the benefits available, the question, why have treatment abroad, should now be, why not have treatment abroad?
You might also like...