Is Treatment Abroad for You?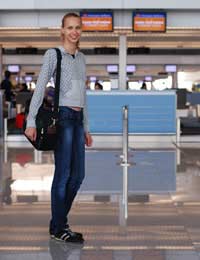 For many people, having medical treatment abroad is the ideal opportunity to combine a relaxing holiday with low cost, high quality, medical procedures. Thousands of people each year are travelling abroad to beat long NHS waiting times, and cut the cost of high price private medical treatments.
The prospect of large discounts on cosmetic surgery, dentistry, and surgical procedures such as orthopaedic or laser eyesight surgery may seem ideal compared to treatments in the UK. However, one question you should seriously consider is, is treatment abroad for you?
The Benefits of Treatment Abroad
Two of the biggest benefits of travelling abroad for treatment are cost and waiting times for treatments. The costs of treatments abroad are significantly lower than treatments in the UK. Most dentistry and cosmetic surgery prices will be around 50% to 70% lower in countries abroad, and other surgical procedures will also be much lower than quoted in the UK.
For many people the old saying of, if it's too good to be true it usually is, is the thought that crops up when they hear of the discounted prices abroad. But the world is truly becoming a global village, and prices abroad have always been less expensive than in the UK. Many countries abroad have a better standard of living, with hospitals and clinics funded by a combination of private and state donations.
The professionalism of the staff and surgeons is second to none, and the facilities in most countries are usually state of the art. Combine these factors with a relaxing, recuperative holiday post surgery and it may seem the ideal prospect. But there are other factors to take into account when deciding if treatment abroad is for you.
Factors to Consider
Research Time
In order to get the best treatment possible you should always make sure you do your research beforehand; are you prepared to do this? Researching clinics, hospitals and surgeons credentials may take some time, by email, telephone and in person. It may require you to attend medical seminars from surgeons visiting Britain from abroad to promote their services.Getting the best information possible is vital in order to make your surgery abroad a positive experience.
You can cut down on research time by employing a medical service provider who will have undertaken the research on your behalf, and will arrange flights, accommodation, clinics and surgeons on your behalf. If you do not want to take the medical provider route, are you confident in your capabilities in arranging all of these things for yourself.
Travel Considerations
Travelling time will need to factor heavily in your considerations. Depending on the type of surgery you need, you may need to consult a doctor beforehand to make sure that you are fit to travel before, during, and after surgery.
Countries
Travel time to and from your chosen countries will also be something to consider. Medical treatment abroad is now available in many different countries. Depending on the type of surgery, you can choose from countries in nearby Europe with short flying time and low cost flights, or you can choose long haul flights to countries such as India, South Africa, even Australia. Are you a confident enough traveller to journey to these countries for medical treatment?
Friends and Family
Another aspect, but one which is sometimes overlooked, is the importance of friends and family. If the surgery you are intending to have is of a serious nature you may be away from home for a few weeks. After the surgery you may be recuperating in a foreign country, maybe on your own. Are you comfortable with the prospect of spending this time without your friends and family for support?
Aftercare
Follow up treatments and return visits after the initial surgery will also be a consideration. Although many flights to European countries are less than a few hours away, you may find the prospect of return visits expensive and inconvenient. If so, then travelling abroad for treatment may not be the right option for you, and you may want to consider your surgery options in the UK.
If you are confident that travelling abroad for treatment hits all the right marks in terms of cost, quality of treatment, and travel options, then you should find the experience a positive one. As long as you have undertaken adequate and thorough research beforehand, you may find that medical treatment abroad is the perfect solution for you.
You might also like...
Although the medical tourism is a recent phenomenon, this sector grows exponentially and emerges as a major force for the growth of services exports worldwide. India is one of the major players in this industry. Soaring medical costs, high insurance premiums, increasing number of uninsured and under insured people in developed nations, long waiting period in the home country, availability of high quality health care services at affordable rate, and internet/communication channels in developing countries, cheaper air fares, and tourism aspects are the driving forces of the outbound medical tourism. Currently India hosts about 1.27 million medical tourists from industrialized countries like UK and USA and from its neighboring countries such as Bangladesh, Sri Lanka, and China. Its foreign exchange earning from medical tourism is around US $ 1.8 billion. DO YOU REQUIRE TREATMENT MEDICAL OR NON MEDICAL TO KNOW MORE CONTACT
TAS
- 21-May-14 @ 9:47 AM
Wonderful advises and information which are so vital for all the people both those who has the physical ailments and for those who cares. Everyone is needed to go through this site and thorough the lessons before you can think about a joint replacement surgery whether India or abroad, major or minor.I personally had a discussion on the treatment; he is doing a good servicein terms of expertise and financial values in the city of Pune.
David
- 5-Jun-12 @ 5:43 PM