Travel Arrangements for Surgery Abroad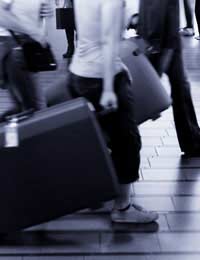 If you are travelling from the UK for surgery abroad there are a number of travel options available to you. Travel arrangements before and after surgery will be an important part of your medical package and the type of surgery you are having may determine the country you travel to and how long you stay there for.
Countries for Medical Treatment
In the overall view of medical tourism there are numerous countries that you can travel to for your treatments. However it is well know that certain countries are advanced in certain medical procedures. For example, France has an excellent success rate in obesity surgery, while countries such as Croatia and Hungary have become known as the hot locations for dental surgery.
When determining the country you wish to have surgery in you should compare which countries have the best medical facilities and how easy it is to get to these countries. Countries in Europe such as France, Germany, Croatia and Bulgaria are all within easy flying distance. There are frequent daily flights to these countries and the cost of flying is low.
Flight Costs
If you live in the UK then you should be able to pick up very low cost flights to many European destinations if you book early enough. With some of the better known budget airlines you will not find it hard to pick up a flight for around £20 each way to many European countries. If you book a few months in advance and avoid peak flying times it is possible to find flights reduced to tax charges only.
Flight Considerations
Flying to your destination should of course save a great deal of time rather than driving or taking the train. But if you are intending surgery in countries such as India or South Africa you should remember that the flying times and costs will be higher. The length of flights and the high costs may be a problem if you need to return to these countries for any follow up surgery.
If you are intending to holiday in these countries post surgery this should not be too much of a problem. However, if you are intending to travel straight back to the UK post surgery you should be aware that the stresses and strains involved in travelling are not conducive to healing after surgery.
Deep Vein Thrombosis should also be a consideration if the flying time is longer than two hours especially if you have just undergone surgery, and when travelling you may not be able to reposition yourself as much as you should after your surgery. The best option, if it is available to you, is to recuperate in the country in which you have had your surgery. Not only will the rest aid healing but any post surgery complications can be dealt with very quickly by the clinic or hospital you have used.
Travel Arrangements
There is a way to cut down on the travel and accommodation process, and that is to use a medical service provider. They will be able to arrange all travel, accommodation and surgical needs to your exact requirements. You can specify the dates you wish to travel, methods of travel, and accommodation requirements.
Most medical service providers will recommend flying to your country of choice but as you are the one paying the bill the choice should be entirely up to you. Medical service providers can also specify that you are picked up from the airport and taken to your clinic, and the same service can be provided at the end of your surgery.
Alternative Methods of Travel
If you are travelling to countries in Europe you can of course get there by car, train or ferry. The only problem with these alternatives to flying may be the amount of time and the price. If you have booked your flight before and gone for the budget option then the costs compared to the train, such as the Eurostar, may be a lot cheaper.
You can of course book your holiday first in the country of your choice and then arrange the medical treatment within your holiday. Many people book holidays fully aware that they can add on some cosmetic surgery or dental work.
Most dental work or cosmetic surgery can be completed within a few hours, and if the holiday has already been booked then all that is left to do is pre book your surgery directly with the clinic and turn up on the day. You can check the internet for a list of private clinics, hospitals, and treatment types for the country you are going on holiday to.
For some people travel arrangements and the travel itself is a stress, for others travelling is part of the fun experience of going abroad. If you have made adequate arrangements and taken all precautions with your travel arrangements then your experience should end up as a positive one.
You might also like...