Common Medical Scams Abroad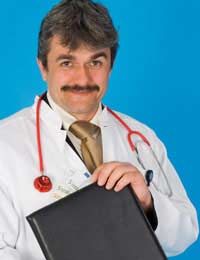 It is a sad fact that where there is money to be made there will always be unscrupulous people who will take advantage of others and the medical tourism profession is no different. Over 55,000 people from the UK go abroad for some form of treatment each year and in financial terms it is a multi-million pound business.
It should not come as a surprise that there are people who will take advantage of those seeking treatment abroad. The chance to have low cost medical treatment, whether it is cosmetic or much needed surgery, has led to some hastily made decisions on the part of desperate patients. The consequences of these common medical scams could, at best, be a botched cosmetic surgical procedure that will need restorative surgery by a qualified surgeon, at your expense; the worst consequences could be fatal.
Avoiding Common Medical Scams
Your biggest assets when avoiding common medical scams are research and referral. Research will include checking your surgeon's qualifications and credentials and having pre surgery consultations with your surgeon. Any reputable surgeon will be happy to provide his or her qualifications for you to check, and will also be happy to answer as many questions on the procedures as you need as part of your research.
Never book any type of surgery on the basis of a few pictures on the Internet or through communication by email alone. You should always insist on speaking to your surgeon either in person or via numerous telephone calls.Reputable medical service providers will be happy to arrange this service for you at no extra cost.
If you see a number of additional service charges such as fees for sending medical histories abroad or charges for medical aftercare, you should also question the validity of these charges. These are services that should be included and should not be added on as extras.
Advertising Surgical Procedures Abroad
Not strictly illegal or a scam but worth noting is the wording in the advertising used by some surgical providers. With surgery there are no set guarantees, and you should be wary of any company that makes 'set in stone' promises. Similarly you should be wary of surgeons or medical service providers who skim over issues such as post surgery complications. Although they are rare, post surgery complications are a very real part of surgical procedures and are an issue that should be discussed.
With cosmetic surgery, always make sure you are provided with testimonials and before and after pictures by the surgeon. There should not just be one or two of these pictures and testimonials, but dozens, if not more. By far the safest option is referral from someone you know who has had successful surgery, or indeed referral from a doctor whom you trust.
What Guarantees Can Surgeons Offer?
Reputable surgeons and medical providers will always be happy to discuss their guarantees and medical insurance policies that they have set in place. These policies are in case anything does go wrong during or after surgery and they should be happy to discuss this with you. They should also be willing to discuss who you can complain to if anything does go wrong. If they're not willing to do that, beware of a possible scam.
Recent Medical Scams You Should Know About
Common medical scams are reported in the newspapers and Internet on a regular basis. By far the most common scams are the adverts promoting hair restoring products and penis enlargements. Common sense and the guarantees in the wording of these adverts should tell you to steer clear.
Another worrying scam has been the use of cosmetic procedures using counterfeit medicine. Always be wary of companies advertising very cheap Botox® injections or any inexpensive medicines that are injected to combat wrinkles. Always use qualified medical professionals even if you are having non surgical procedures such as laser treatments to the skin.
There will always be fly-by-night surgeons practicing without licences and qualifications, but if you have sufficiently researched your intended surgical procedure and your surgeon's credentials, you should be able to eliminate the risk of scams to your health or finances.
You might also like...