Cosmetic Surgery Online Consultations: Pros and Cons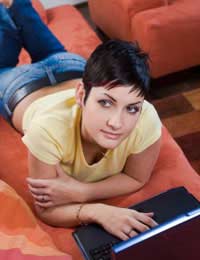 Online cosmetic surgery consultations have distinct pros and cons when compared to in-person consultations. Many surgeons are in favour of using the latest technology to conduct online consultations but some surgeons do see some problems with this of assessing a patient.
What Are Online Cosmetic Surgery Consultations?
The internet has brought a host of new easy to use communication methods. Webcams, Skype and of course emails can all be used to talk and obtain information from cosmetic surgeons instead of turning up in person at a clinic. This is a very recent consultation method that more medical providers are turning to as alternative to the patient taking time off work for a consultation visit. Online cosmetic surgery consultations are very much still in the early stages and surgeons prefer to call them 'online discussions' rather than consultations.
What Are the Advantages of Online Cosmetic Surgery Consultations?
One of the major plus points of an online cosmetic surgery consultation is the time saving factor. Consultations can be conducted from the patient's home without the need to take time off work. Photographs of the patient and the problem area can be emailed to the surgeon. Patients can easily have second and third opinions from other cosmetic surgeons without the inconvenience of turning up to various clinics. Online consultations can also save money compared to paying for an in person consultation fee.
Can Consultations Be Conducted with Cosmetic Surgeons Abroad?
With the communications technology available there is nothing to stop patients having online consultations with surgeons outside of the UK. Just as online technology can be used to speak to friends and relatives living abroad the same principal can be applied to online consultations. This is a great way to become fully informed on the cosmetic surgery treatments, prices and alternatives available. It is also a way to get to know the cosmetic surgeon before actually turning up for the surgery.
What Other Benefits Can Be Applied to Online Consultations?
Online consultations can help to allay the patient's fears and provides the opportunity to ask questions and obtain extensive details on the surgery. Surgeons can advise patients on the different surgical and non-surgical treatments available. They can also talk about the risks involved and the pre and post operative requirements. It may be the case that surgeons can inform potential patients that they are not suitable for certain types of cosmetic surgery. This will save time and money as it eliminates the need to turn up at a clinic only to be told they are not suitable.
Why Are Some Surgeons Sceptical About Online Consultations?
Some surgeons can see some negative aspects of this type of consultation. An actual physical examination cannot be taken online. A surgeon cannot feel the actual fatty tissue of a patient who is considering liposuction during an online consultation. Without this important part of a consultation the advice provided from a cosmetic surgeon may only be general rather than specific advice. Most surgeons would advise against booking a cosmetic surgery treatment on the basis of an online consultation only.
Are There Any Legal Issues Involved with Online Consultations?
As this procedure is still in its early stages there could be some red tape involved with online cosmetic surgery consultations. There are legal concerns regarding doctors giving online consultations where licences and different countries are concerned. It can be the case that a doctor may have a licence to practice only within their own country. Giving consultations over the internet to people in other countries could be considered illegal. This is one of the reasons why surgeons and doctors who do use this technology prefer to call them discussions not actual consultations.
How Should Potential Patients View Online Consultations?
Potential patients should consider these consultations as an additional facility for obtaining information on their intended cosmetic treatment. This is similar to finding information on cosmetic surgery through cosmetic surgery websites and user forums. This should not be viewed as a definitive assessment and consultation but rather an additional resource for research and information gathering purposes. But online consultations can be invaluable when it comes to allaying a potential patient's fears and obtaining information on the various types of cosmetic surgery.
You might also like...