Medical Spa Treatments Abroad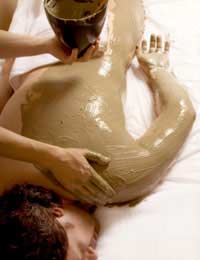 The advantages of taking a relaxing or medical spa treatment holiday have been known to Europeans for over a century. The therapeutic powers contained in the waters and muds of certain countries draw visitors from around the globe who come to relieve the pain and symptoms of numerous medical complaints such as rheumatism arthritis, psoriasis and skin problems.
But medical spa treatments are not just for medical complaints. Many people will take a spa treatment to simply relax, soak away the stresses of everyday life and return home looking refreshed and rejuvenated. Spa holidays have become very well organised and the level of professionalism and dedication by the staff involved is second to none. Spa treatments no longer have to be just a quick day addition within a holiday; you can actually take a holiday that is specifically centred around the spa of your choice.
Types of Spa Holidays
There are basically two different types of spa holiday choices. You can either take a medical spa treatment or a relaxing spa treatment, but of course with the range of choices available the two can usually be combined.
Relaxation Spa
This is a great way to have a tranquil break and soothe away the stresses of a busy life. The tranquil atmosphere combined with relaxing treatments such as detoxifying body wraps, yoga, meditation and facial treatments will leave you feeling and looking younger. The spa treatments can include relaxing massages, reflexology, solariums, gentle exercise, and treatments using the therapeutic waters and mud specific to the individual country.
Medical Spa Treatments
Thousands of people travel abroad each year to countries such as Iceland, Hungary, Italy, Poland and France in order to use medical spas to treat and relieve numerous conditions. The minerals and salts found in the thermal waters of these countries are well known for their amazing healing powers.
Europe has long been known as the number one place to go to indulge in the healing properties of their waters, and bathing in and also drinking from these waters can cause relief from a range of medical problems. Treatment of illness by the use of hot spring water and mud is known as Balneology, and is now a recognised field of medicine in its own right. Experts in this field undergo a considerable amount of training before they are qualified to administer the treatments available within the spas.
Medical Conditions That Can be Helped with Spas
There are many medical conditions that a medical spa can treat; listed below are just some of the complaints that can be helped.
Rheumatism and arthritis
Skin conditions including psoriasis
Urinary, kidney and respiratory problems
Digestive disorders
Diabetes
Allergies
Muscle and circulation problems
Seasonal affective disorder
The Spas
You can expect today's spas to have the most up to date facilities and professionally trained staff. Often known as health, wellbeing and luxury spas, you will be pampered from the minute you arrive to the minute you leave. The spas are haven of tranquillity and are usually surrounded by spectacular scenery where you can indulge in long relaxing walks or lie on golden beaches.
Costs
The cost of staying at a spa will vary from country to country but you can expect it to be less expensive than staying at one in the UK. Prices will also depend on whether it is a medical or relaxing spa you require, and the number of treatments to be taken. You should consult your holiday provider beforehand and have your break tailored specifically to your own needs.
Combination Spa Breaks
Many people will go abroad to take advantage of the low costs and will combine a medical spa break with some other form of medical treatment. The spa treatments are an excellent relaxation therapy and some people will use these treatments before undergoing inexpensive cosmetic surgery such as dentistry or facial and body surgery.
Combing medical spa treatments with some form of medical surgery abroad will work out considerably cheaper than having the same treatment in the UK. You can travel abroad, have a relaxing or medical spa treatment, and if you wish combine the treatment with cosmetic surgery and then recuperate while relaxing on holiday. You will then arrive back in the UK looking and feeling as if you have had the ultimate, stress free holiday.
You might also like...